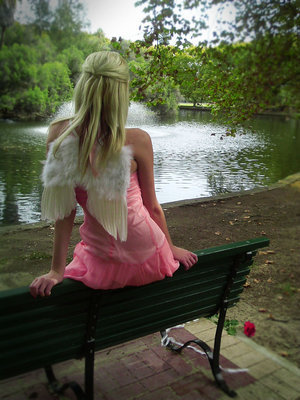 LOVE...
People said LOVE was not that easy... I agree. We even dont know what is LOVE sometimes... When LOVE attack, no one can define what they feel, they just call it LOVE but what is LOVE actually? No idea. That's my answer. Coz LOVE sometimes feels so good sometimes feels nothing, empty and hollow.
Soulmate forever happily ever after is sometimes unpredictically, sometimes also doesnt mean the one whom we LOVE so much, sometimes just no one that accidentally come to our life and fill it with the nice things...
LOVE will found immediately when we realize that we even cant thru this day without you. The question is, how to find the right one? How to know that he/she is the one? I suggest just follow your heart. If your heart says "he/she is the one", then he/she is the one...
Never regret your LOVE coz at last, we will finally found someone RIGHT after we find the person. To be with us... in any condition in our live...
Be LOVE, do not blind and also do not avoid LOVE...